Skapegoat / 90East planetary freecoaster rear hub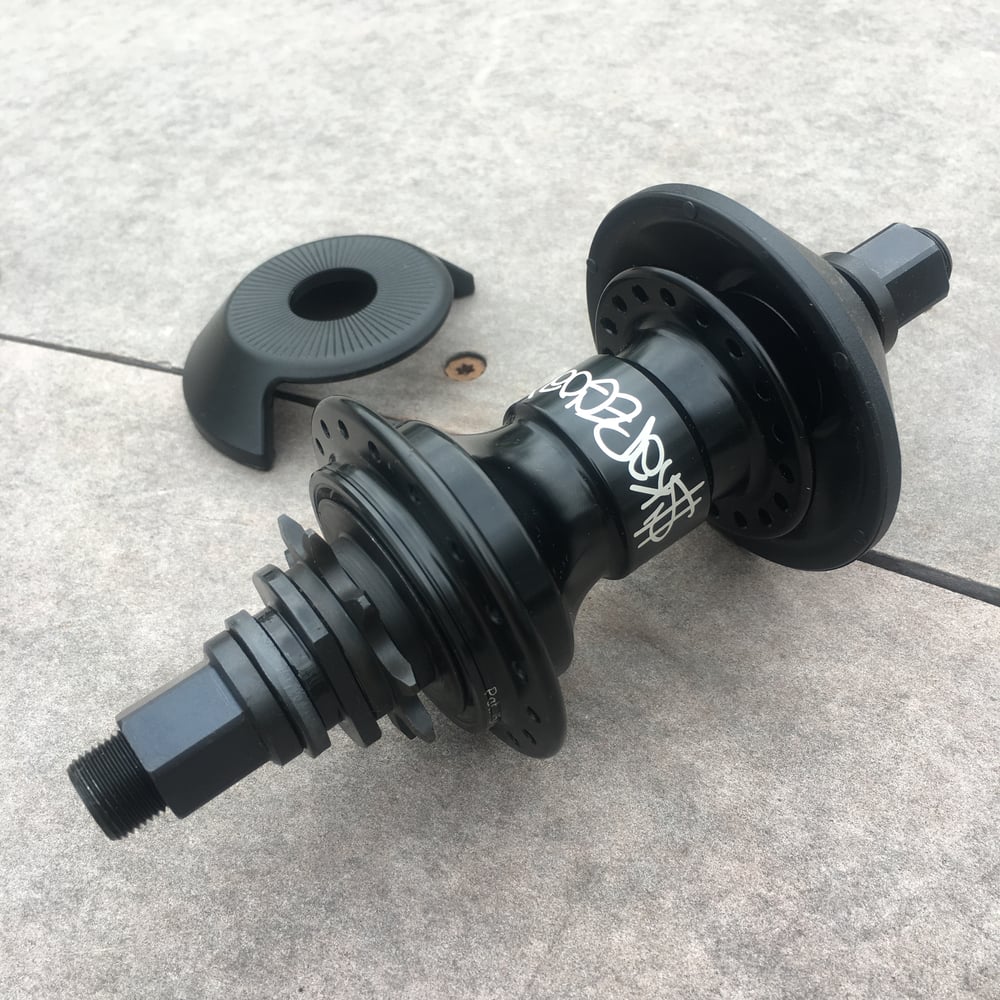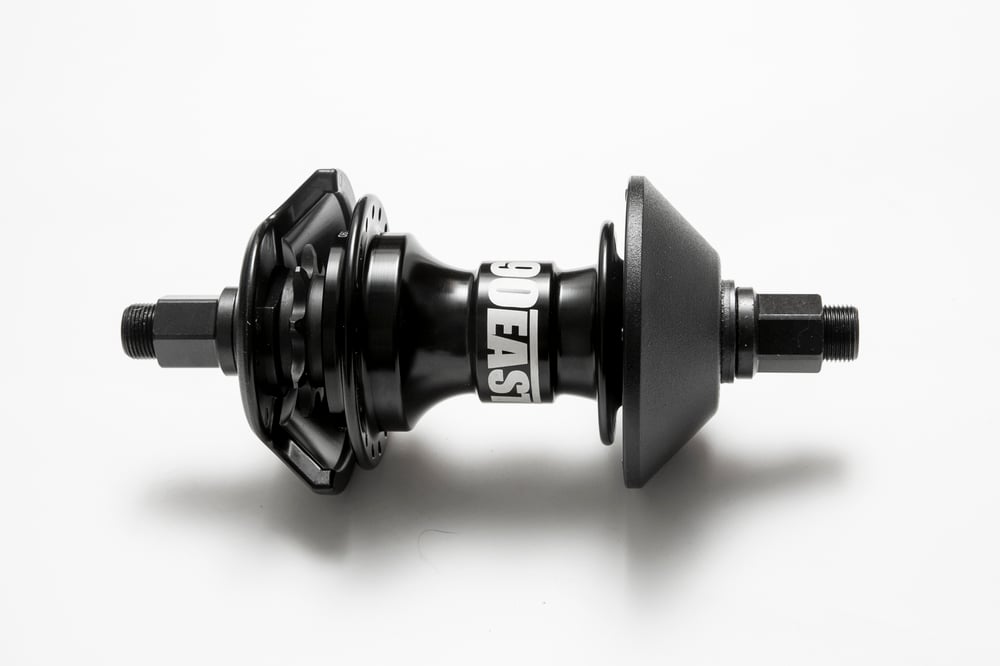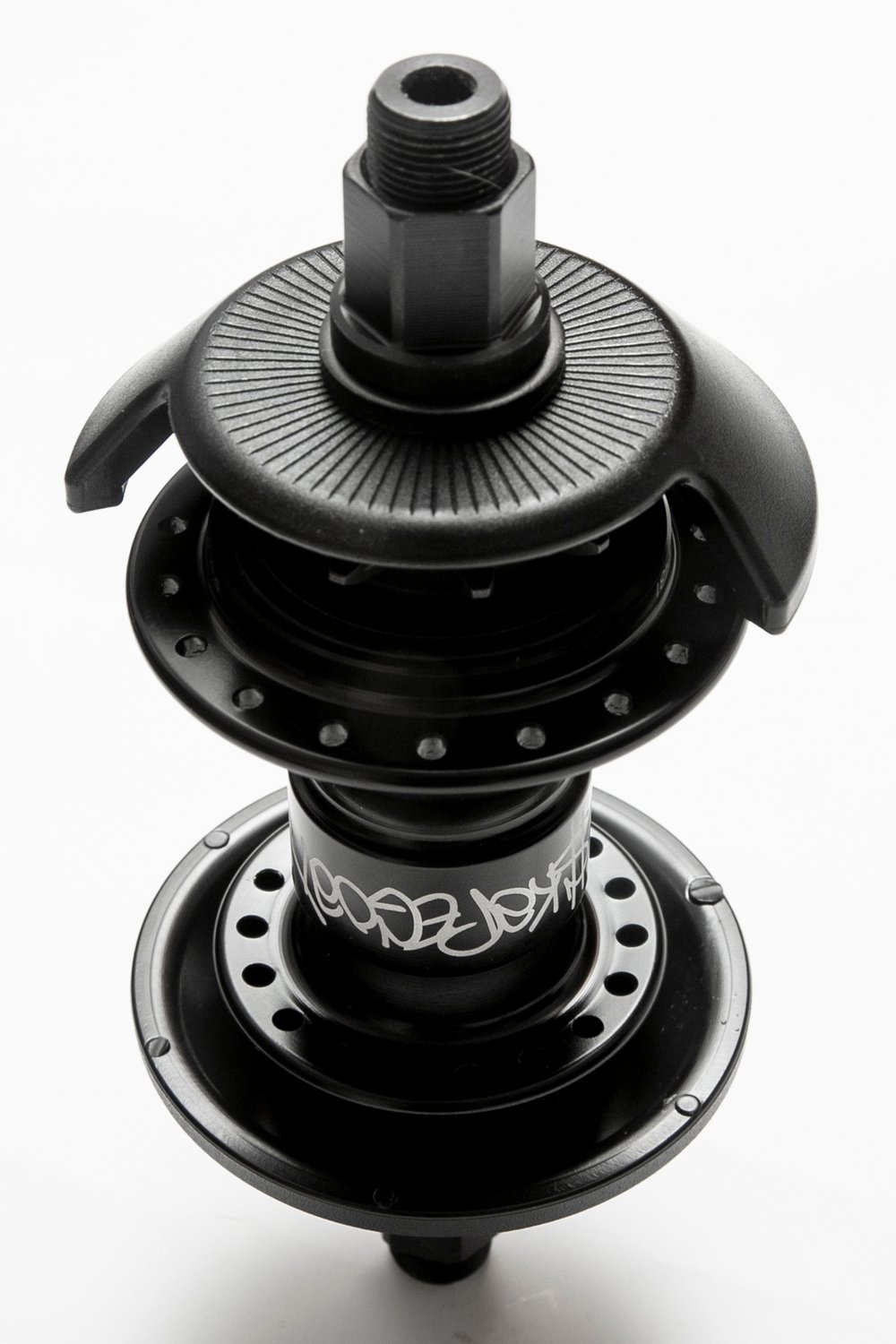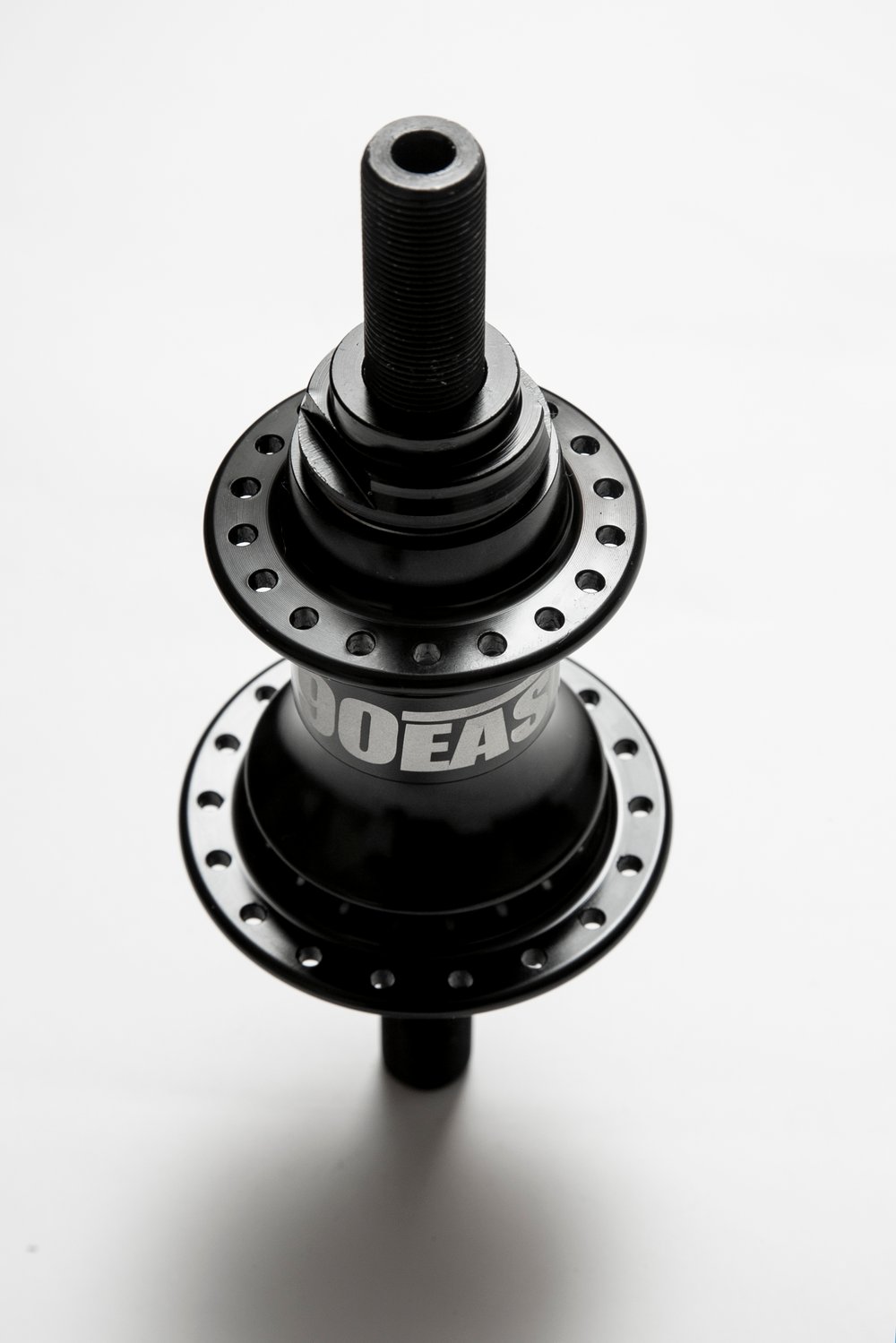 Modified 100 year-old technology is no longer the only option if you're looking roll backwards without having to pedal. Skerbs and Lino collaborate to release a new tech planetary freecoaster hub that can handle whatever the streets can throw at it.
-Built to handle street riding.
-30% lighter than conventional freecoaster hubs
-No gap when pedaling forward
-Eradicates unwanted engagement on rollbacks
-Feels and sounds like a cassette hub
-No need for oversized hub bearings due to low axial load
-Solid male 14mm cromo axle

-Planetary system clutch
-7075 AL shell, 36h
-Solid 14mm 4140 heat treated cromo axle with 6mm broach
-9t driver
-RHD or LHD specific
-Plastic drive side and non-drive side hub guards included
-approx 17oz / 480g without hub guards

drive side hub flange diameter 67mm
spoke hole pitch circle diameter 58mm
non drive side hub flange diameter 54mm
spoke hole pitch circle diameter 45mm
center to flange 26mm
* Local Pickup for your order available at Terrible One (same building as Empire), 6709 Burnet Lane, Austin, TX 78757. If you plan on coming by to pick your order up, you can enter the discount code " localsonly " at checkout, and you won't be charged shipping.
** If you live somewhere outside of the United States, email [email protected] for shipping rates.